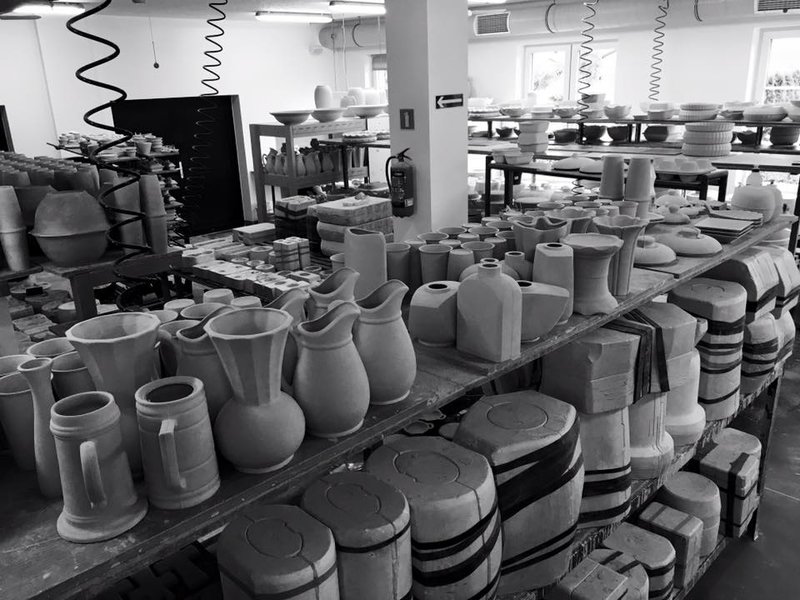 More Polish Pottery is an authorized distributor for Andy Polish Pottery.
In the market of Bolesławiec pottery manufacturers, Andy Polish Pottery factory has been operating as a family business for many years. They cooperate with ambitious, creative people whose genuine passion, engagement and commitment determine our uniqueness.  The shapes and designs you will see are unique for this factory.

Andy's Polish Pottery factory makes genuine Bolesławiec pottery. Our pottery offer unique characteristics as a result of a manufacturing process consistent with tradition, which has proved to be reliable for hundreds of years. Every piece of "ANDY" pottery has a special logo on the bottom saying 'Made with Love' and signed by the artist.  Each piece is safe for the oven, dishwasher, microwave and freezer.  Every piece has a quality sticker.

Top-quality materials are used and pottery is fired at the highest temperatures possible to guarantee that is very good pottery.  Each piece has a standard weight that it should weigh to be considered First Quality.  Every piece is cadmium and lead free.
Andy's Polish pottery products may be used in ovens, dishwashers, microwaves and they are ideal for storing food products in the refrigerator or freezer. Even with daily use, the stoneware will preserve their quality and reliability over the years.  The pottery is stain and chip resistant.

Andy's talented and experienced artists continuously come up with new unique and original patterns.
Andy Polish Pottery USA website is operated by More Polish Pottery. We can ship anywhere in the USA. We import Andy Polish Pottery directly from the factory in Poland. More Polish Pottery was started by a mom who fell in love with Polish stoneware while stationed in Germany. When she moved back to the USA, she could not find first quality Polish pottery which motivated her to share her love of Polish pottery with others.  After meeting with the Andy factory, and recognizing that so many other military families love their pottery, she asked to share their products in the USA. We are lucky to be a family owned business in the USA working with a family owned Polish pottery factory!  Every piece of pottery is handmade and made with love, so please be patient as pottery production and shipment to the USA does take time. Besides selling the pieces you see, we can special order shapes and patterns by Andy factory for you on future orders.  Feel free to email or call for details. - Rebecca